Conference rooms like you've never seen before
We know — you've got a lot to get done. That's why we offer meeting spaces that are highly conducive to productivity, inspiring you and your team to create, innovate, and collaborate in all the best ways. Hunker down in one of our suites for a meeting of the minds, or take to The Hive, where murals of pioneers Nikola Tesla and Marie Curie provoke groundbreaking ideas. And when you're done with business, you're right in the heart of Seattle, ready to celebrate a hard day's work with happy hour at our social salon Pennyroyal or a night on the town.
Multimedia
Quite possibly the techiest hotel in Seattle, we've got all the audio-visual equipment you could ever want, plus lightning-fast WiFi and outlets galore.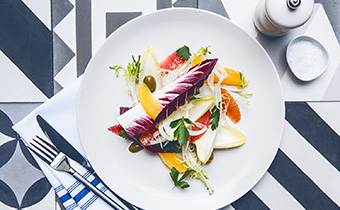 Food + Drink
Custom and ready-to-go menus are available. Either way, celebrated Shaker + Spear chef Carolynn Spence will come up with something mouthwatering for your meeting attendees.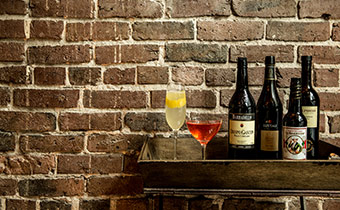 Promotions
Who doesn't love a reward from time to time? We'll get you more than a gold star with our meeting promotions, which change seasonally.