The "it" place: our Belltown Seattle hotel
If you want to stay somewhere with lots to do, Kimpton Palladian Hotel in Belltown, Seattle, is the best choice — we know where to steer you for a fun time, no matter your interests.
Kimpton Palladian was recently featured in Reader's Digest's "The Best American Cities for Live Music", as a great place to stay just steps away from Seattle's many iconic live music venues and music exhibits. READ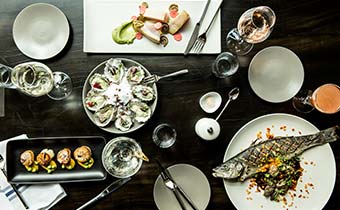 Good Eats
Let's put it this way — if you can't find a great place to eat in Belltown, you're not trying. At all.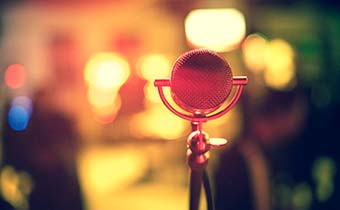 Culture Club
Belltown was a key neighborhood in the grunge era, and it's just as hot today for music and arts. Peek at our calendar to see who's playing nearby.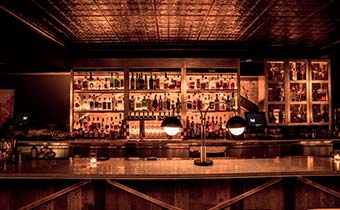 Drink Up
Whether it's the morning and you're looking for a caffeine jolt or the evening when you could really go for a nightcap, Belltown has all the sipping opportunities you could crave.
PennyRoyal (0.0 miles): A European-style social salon
Cursed Oak (0.1 miles): This new cocktail bar serves high-quality drinks in a lovely setting
Cloudburst Brewing (0.2 miles): Cutting-edge craft beers
Steepologie (0.2 miles): 250-plus types of tea
The Upstairs (0.2 miles): A low-key homey atmosphere to sip classic cocktails
Navy Strength (0.4 miles): A tiki bar with drinks that pack a punch
Street Bean (0.5 miles): This popular coffee shop employs at-risk youth