Wedding events that get the party started
There's so much more to tying the knot than just the ceremony. We've got the location and amenities that will make all the other wedding-related festivities something worth committing to. Start with hosting your pre-wedding parties here. You can get your nails done as a group, then hit the town — Belltown and nearby Capitol Hill are prime places to stay out late, or keep things lower-key by catching a Mariners game at T-Mobile Park.
There's no better place in the city to get ready to walk down the aisle than in our Parlor, which has room for the whole wedding party to gather and makes for a fabulous first night's stay as newlyweds. Rehearsal dinners, morning-after brunches, bridal showers, and intimate after-parties can all be accommodated in our private dining spaces — cocktail hour in The Hive or a buyout of Shaker + Spear provide just the kind of memories you'll remember always.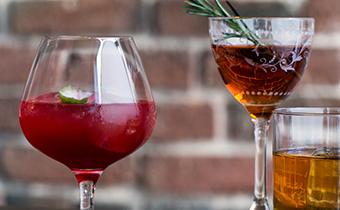 Rehearsal Dinner
Toast-Worthy
Let celebrated chef Carolynn Spence cook up something amazing for you and your guests, and eat it up in the intimate Shaker + Spear, arguably the most visually stunning restaurant in the city.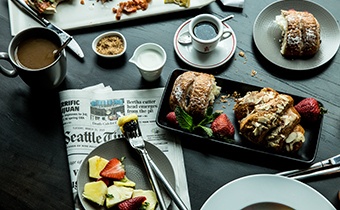 Morning After Brunch
Just Married
The party doesn't stop just because the wedding day is done. Host a small group for brunch the next day — our suites are a fun place to have everyone over, and we'll bring the food to you.
Receptions
Eat, Drink & Be Married
Keep the party going into the wee hours with a reception in The Hive, our buzzy private room downstairs with a sexy, sultry, VIP feel.